Jamie Rhodes-Simpson
Steadicam Owner / Operator
Derbyshire based but more than happy to travel!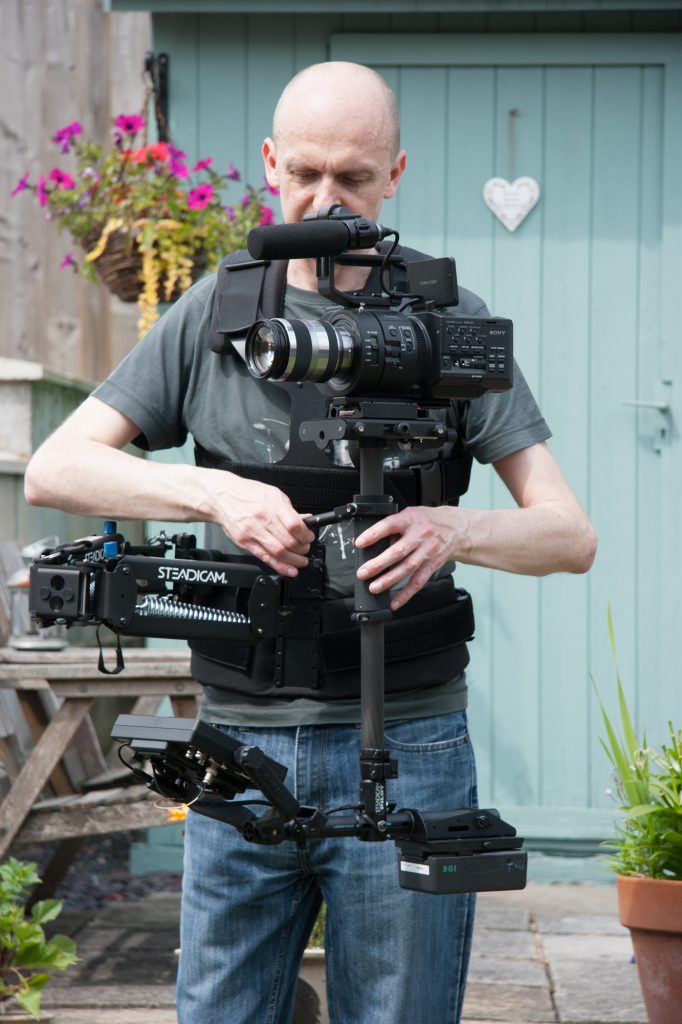 Trained by Tiffen International in the UK.
In 1976 Steadicam revolutionised the world of film and television. Invented by industry legend Garrett Brown and manufactured by Tiffen, Steadicam has been used in many iconic scenes from films including Rocky, The Shining, Indiana Jones and the Temple of Doom, and a very large number of films since. Also extensively used in television productions and live events and sports coverage including tennis, world athletics, football and more.
Genuine Steadicam Pilot HD Arm, Vest and Sled
Gimbal grip and monitor yoke upgrades from Sky Magic / Frederic Sturm
Steadicam Pilot HD stabiliser systems are state-of-the-art, lightweight, and designed especially for the modern breed of lightweight cameras from 0.9 to 4.1kg (2 to 9 pounds).
Capable of mounting our Convergent Design Odyssey7Q+ OLED Monitor / Raw Recorder along with a Sony NEX-FS700 camera for up to full 4K cinematic recording capability.
If the camera on a given project is heavier than the above limit, please do still call with your requirements and I will seek to arrange the necessary equipment for your production.
Tiffen International at Pinewood Studios
16th June 2014