Sound Engineering
Jamie Rhodes-Simpson is a UK based sound engineer, recording engineer and record producer with decades of recording, mixing and engineering experience, both in the live arena and studio sessions.
With a lifelong dedication to the craft borne of the analog age, from recording to multitrack tape back in 1990's and now using modern digital production and recording hardware and software, he aims for the highest fidelity and purest sound to help realise the artists' vision.
As an active musician (drummer) he is able to fully appreciate the performer's perspective and communicate effectively.
A lifetime member of Warren Huart's Produce Like A Pro Academy.
Live event sound, recording, mixing and mastering for:
Classical
Orchestra
Choir
Rock/pop bands
Singer/song writers
Voice-over / dialogue
Location sound for video
Interviews
Podcasts
Open mic nights
Simultaneous multitrack recording with PA if required
Speaking engagements, events, weddings etc.
Live Sound Reinforcement
Professional sound engineer with PA suitable for smaller corporate events, live bands, wedding speeches, parties, etc. For larger events we can hire in PA equipment (and personnel) as required.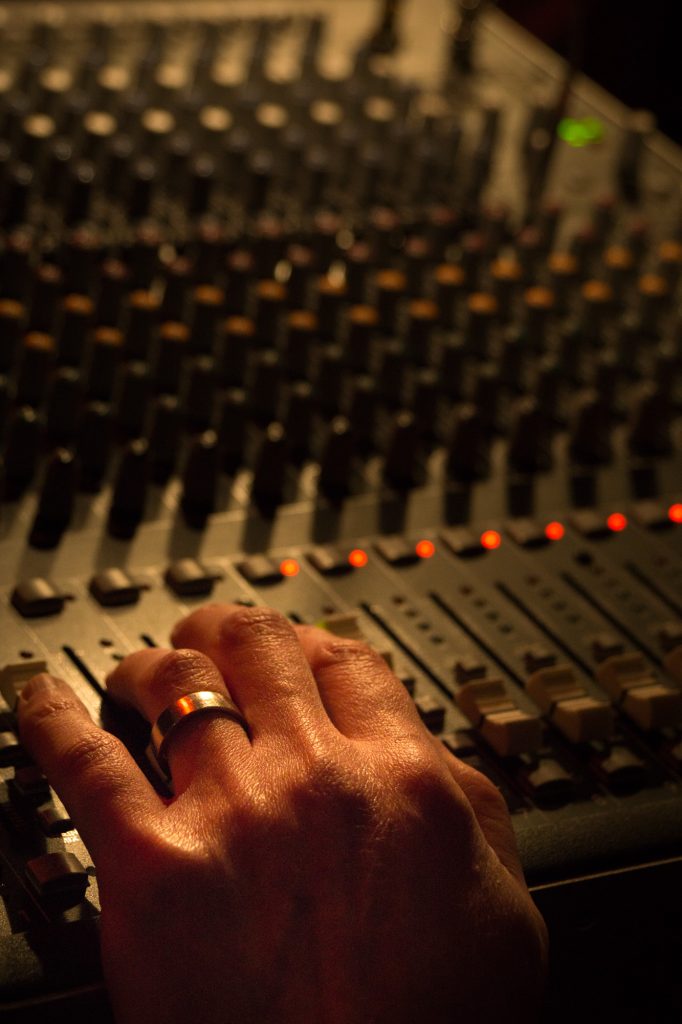 Studio Recording
We can bring the studio to you and record at your location. Professional multitrack recording up to 24 bit 96 kHz (significantly better than CD quality). Let us handle the technical side of the recording, so you can concentrate on giving your best performance. See lower half of our gear page for some information on our recording setup.
Mix Engineer / Producer
After tracking (recording) comes mixing. This is where tracks that have been recorded are mixed together and processed to craft the sound (frequency and dynamics) to produce the final (usually stereo) mix. To ensure the best sound quality, this process is essential for all recordings (music, sound for video, spoken word). Even the most basic single track recording benefits from professional processing to control dynamics and enhance the sound.
Please click here to listen to hi-resolution sample tracks.
Audio Mastering
The final stage of sound production is mastering. This is where the final mix is finessed as required for any perceived minor issues and where a group of recordings are matched so they sound like a coherent set for an album, even though they may well have been recorded at different locations and mixed by different people.
Mastering is also the stage where the final technical delivery format requirements are met, for example down sampling and dithering for CD releases, producing AAC/MP3 versions (which is an art form in it's own right to get the best possible sound out of these formats), etc.
In house mastering is achieved using industry leading software from iZotope (dual NAMM TEC awards winner 2017) and Waves (technical Grammy award winners). This is the same software used by many grammy award winning producers and engineers.